Youth Education
SCHOOL NEWS:
School is closed on Sunday, February 19 and will re-open on Wednesday, February 22.
Winter weather is right around the corner. Read the "About Us" section below to know where to look for any Sh'arim closings or delays.
YOUTH EDUCATION UPCOMIMG EVENTS: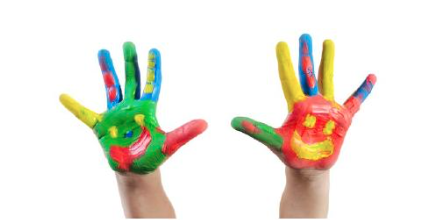 FUN WITH COLORS
Let's get creative this Purim with art activities, stories, snacks and face painting (or hand decorating) by Joyful Canvas! We will meet at Emerald Community Campus, which is formally the Lancaster JCC building. RSVP is required by March 1.
This program is designed for children ages 0-8. If your child is now 9 years old, please contact pjlibrarylancaster@gmail.com.
March 5
2:00PM - 4:00PM
Emerald Community Center
RSVP to Lauren Gerofsky at pjlibrarylancaster@gmail.com.
ABOUT SH'ARIM
(Designed for children ages 0-18)
The curriculum taught at Sh'arim goes beyond just learning about Judaism - it focuses on actually living it. The students participate in lesson plans and school-wide programming that is built around the following 3 pillars: (1) Learning, (2) Worship, and (3) Acts of Loving Kindness.
Sh'arim is only available because of the full support offered by the Shaarai Temple Family. A lot of members dedicate their time to teaching our children in the classrooms. These teachers are passionate, dedicated, and continually strive to enhance the Jewish experience for each student. Leading the overall educational program are Rabbi Paskoff, Nikki Wilson (School Administrator), and Bob Houghton (Teacher Coach).
Classes are approximately two hours long. Students being picked up early should arrive to school with a note from the parent. When picking up the child early, parents should go directly to the main office- not directly to the classroom- for safety purposes. The administration will bring your child to you.
Information about weather-related program closings and delays will be announced on the Congregation webpage, and on a recording on our main line: 717-397-5575. It will also be posted with the following tv outlet: WGAL 8.
Registration is open throughout the school year. When you are ready to join us, simply complete this registration form. For more information about the program, click here and for any remaining questions, please contact the Main Office.
Wed, 22 February 2017 26 Shevat 5777